Kitchens are the heart of the home. That's why Millhurst Design Center makes kitchen design easy, ensuring your space is not only aesthetically beautiful but functional for your unique needs. Whether you're starting from scratch or need advice with your renovation project, our talented kitchen designers and detailed project planners will help you design and build the kitchen you have always wanted—from start to finish.
Our process gives you control of the kitchen remodel project, determining the scope of the work, establishing the budget, selecting options, and tracking the progress of your project. What do you look for in a kitchen? What motivated you to redesign? Are you interested in kitchen floor tiles, new kitchen cabinet design, or a kitchen backsplash? We take the time to consult with you to understand your expectations and then work to exceed them.
ENDLESS OPTIONS FOR YOUR KITCHEN REMODEL PROJECT
Millhurst Design Center provides functional kitchen design services perfect for your everyday living or entertaining. Our experienced and knowledgeable design team will work with you one-on-one, guiding you through our expansive showroom, which features a wide selection of materials, finishes, colors, and tile flooring. We partner with the best manufacturers in the industry so know you are getting quality products along with exceptional service. MEET OUR DESIGN TEAM >
CABINET LINES
Choosing the right cabinets can enhance your kitchen or bath's functionality and style. Whether you need a cabinet system that offers the ultimate in storage and organization, desire cabinets that reflect your unique style, or require a combination of both, we can help with our top-quality cabinetry lines. We will guide you through our various door styles, cabinet finishes, and hardware from the top brand names.
Each cabinet line offers superior durability, reliability, and lasting value. You will discover designer-inspired colors and all the subtle nuances needed to make a beautiful statement. We are proud to use some of the best American-made manufacturers in the industry.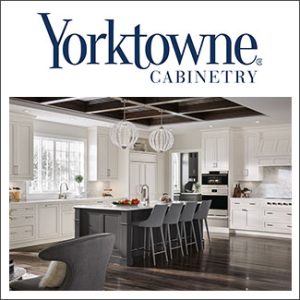 YORKTOWNE CABINETRY
Reinvigorate the timeless style of your home with the modern innovation in storage and functionality you need. Yorktowne's cabinetry blends style with smart design.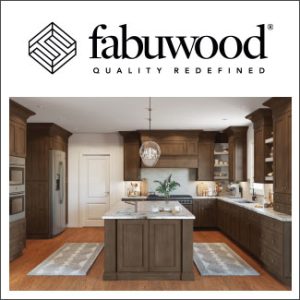 FABUWOOD
Your kitchen cabinets should help develop a sanctuary that perfectly balances functionality and ambiance. With a range of styles, materials, and finishes available, Fabuwood offers a multitude of options for all your kitchen projects.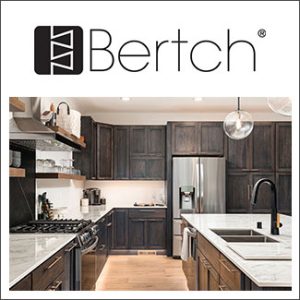 BERTCH
Perfecting the art of cabinet making since 1977, Bertch remains committed to quality, customer service, and environmentally responsible manufacturing. Bertch has been reviving the cherished art of traditional cabinetmaking utilizing only the finest wood, furniture joints, and exceptional finishes to create distinct products for the home.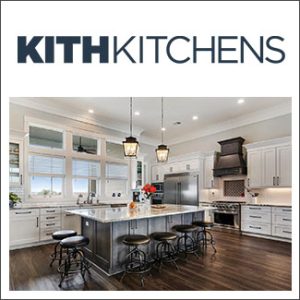 KITH KITCHENS
When you purchase kitchen, bath, or other cabinetry from Kith Kitchens, you can be assured that you are buying products constructed to the highest standards built for a lifetime of use. With an unlimited combination of construction, door styles, paint and stain finishes, it is easy to conceive your dreams with Kith Kitchens.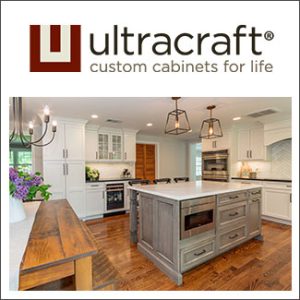 ULTRACRAFT
If you want a kitchen that functions as beautifully as it looks, then UltraCraft cabinetry is the right choice. UltraCraft has been manufacturing high-quality, full-access cabinets since 1986 and is proud to produce a superior product right here in the USA.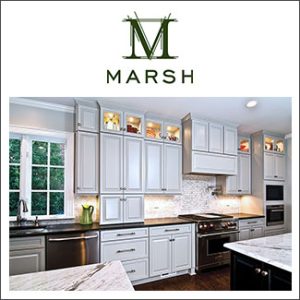 MARSH
Marsh is a family-owned cabinetry manufacturer with a legacy of innovation, reliability, and service, offering high-quality handcrafted cabinets featuring popular materials, styles, finishes, and accessories.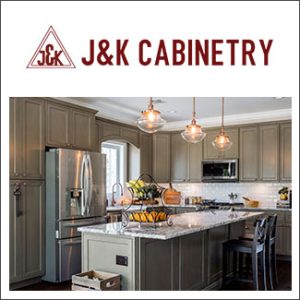 J&K CABINETRY
J&K Cabinetry offers distinctive and stylish cabinetry uniquely designed for homeowners who dream of high-quality and elegant cabinetry.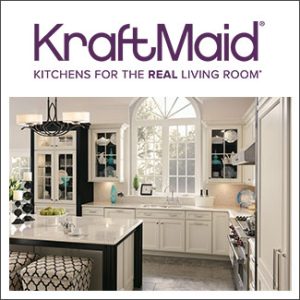 KRAFTMAID
KraftMaid kitchen and bath cabinets are durable, high-quality cabinets with unmatched features and premium construction. KraftMaid cabinets are built to stand up to whatever life throws at it.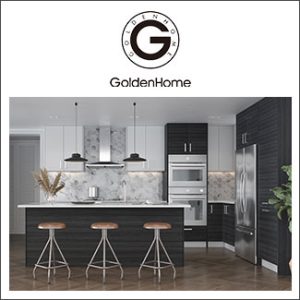 GOLDENHOME
Since 1999, GoldenHome has been producing cabinets for the global markets. Whether your vision is pristine elegance or contemporary drama, it can be realized with European-style kitchen cabinetry by GoldenHome.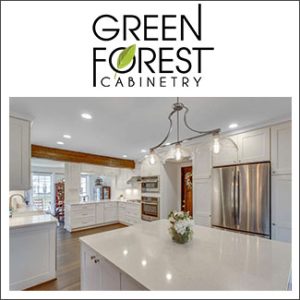 GREEN FOREST
Green Forest believes the key to a quality cabinet is "Keeping it Simple." Simply quality, simply on trend, and simply affordable have led to the best cabinet value in the market.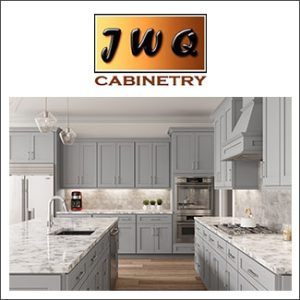 JWQ CABINETRY
JWQ is a New Jersey based leading kitchen and bathroom manufacturer with a legacy of innovation, reliability, and service, offering high-quality handcrafted cabinets featuring popular materials, styles, finishes, and accessories.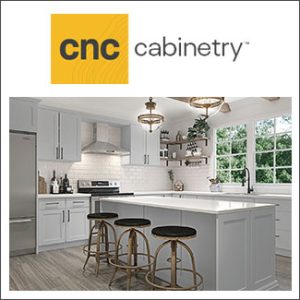 CNC CABINETRY
CNC Cabinetry has earned its reputation as an accessible value brand, with an ever-growing loyal client base for the past two decades. CNC Cabinetry is America's best value you can't afford to miss.
HOW OUR KITCHEN DESIGN SERVICE WORKS:
STEP 1: BOOK A DESIGN APPOINTMENT
Call us at 732-462-2000 or fill out our ONLINE FORM to book your appointment with one of our designers, visit our showroom, and let's brainstorm.
STEP 2: WE GET TO WORK
Our designers visit your house to take the measurements and ensure an accurate design process.
STEP 3: FINALIZE YOUR DESIGN
We finalize your design, make the necessary adjustments, and order all the elements of your dream kitchen!
STEP 4: INSTALLATION
We recommend some of the best contractors in the area to bring your kitchen remodel to life.
ARE YOU READY TO GET STARTED?
The kitchen of your dreams is waiting. Contact Millhurst Design Center at 732-462-2000 or fill out the ONLINE FORM, to start the process or visit our showroom today! EXPLORE OUR PAST KITCHEN PROJECTS >
FOLLOW MILLHURST DESIGN CENTER ON SOCIAL: