When you're looking for interior or exterior paint, you want a store with Moore — Benjamin Moore. As an authorized Benjamin Moore store, Millhurst Mills carries the brand's full line of innovative paint products that set the standard for excellence. Whether you're staining a deck, reimagining an interior space or painting the whole exterior, we have the products you need to fit your project.
In line with our commitment to quality and service, Benjamin Moore products deliver superior performance and application properties in every product. Paired with their incomparable selection of authentic colors, our paint specialists are here to help you achieve beautiful, lasting results every time you paint or stain.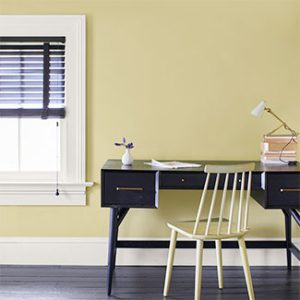 INTERIOR PAINT
Explore a range of Benjamin Moore interior paint for any size project or budget.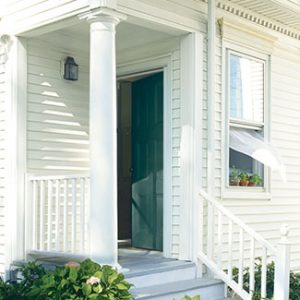 EXTERIOR PAINT
Make a statement with impeccable quality exterior paint that both protects and beautifies.
YOUR PAINT STORE… AND MOORE
Searching for 'Benjamin Moore near me' in NJ? You've found it! We know that nothing is quite as exciting as giving your home the makeover you have always dreamed of. Whether it's just one room or the entire space, painting projects are a fun way to let your inner creativity shine. The best part? Millhurst Mills has everything you need for your project. Featuring a plethora of premium Benjamin Moore indoor and outdoor paint colors and stains, we have everything you need to make your design dreams a reality.
Need a trained expert who can ease you through your painting project with the right tools and application? We are the paint store to call. Among our staff are experts who can help you pick and match any color to make your painting experience more enjoyable—and successful. We'll guide you through our many Benjamin Moore paints to help you find the perfect one, including durable paints for high-traffic rooms, paints for steamy bathrooms, busy kitchens, exteriors, and much more.
See a Benjamin Moore paint that might be the perfect color for your project? Stop in to talk about your options and start the process.
VISIT OUR PAINT DEPARTMENT TODAY!