PRICING STARTS AT $2.39 PER LINEAR FOOT. EXPIRES SEPTEMBER 30, 2023
MILLHURST MILLS HELPS MAKE EVERY WEEKEND COUNT WITH FIBERON DECKING
Decking is meant to be enjoyed, not maintained. Fiberon composite WPC and PVC decking won't warp, rot, or splinter, so the look you love today will be there tomorrow. Wooden decking simply can't compare.
Fiberon offers the widest selection of decking boards in colors and finishes to suit any style at price points that fit any budget. Choose from rich solid tones or multi-chromatic colors, single-sided or reversible boards. So whether you want a sky's-the-limit outdoor living space or simply an attractive, low-maintenance alternative to wood, the right choice is Fiberon. Enjoy head-turning good looks without the back-breaking maintenance. Fiberon offers industry-leading warranties, including stain and fade and performance, for both residential and commercial applications. Their premium products feature extended warranty terms of up to 50-year stain and fade and lifetime performance warranties.
Whether you prefer the classic deck style or a bold coloration, the team at Millhurst Mills will help you choose the perfect Fiberon decking for your next project. Transforming your outdoor space is easy with help from Millhurst Mills!
---
PROMENADE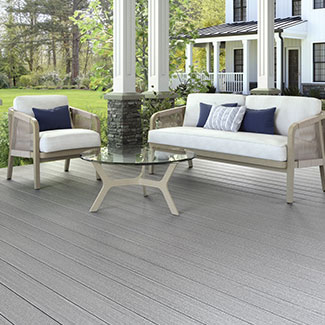 A deck collection curated to perfection. Inspired by a relaxing day at the beach, Promenade's six unique multi-tonal hues boast of rustic sophistication. Evoke the feeling of luxurious living with Fiberon® Promenade decking. Promenade decking offers the aesthetic of high-end, handcrafted wood decking, with the benefits of premium PVC. Grooved- and square-edge Promenade deck boards feature four-sided capping with streaking on the unembossed underside.
· Next-generation surface coating material provides superior weather resistance and durability.
· Features a slip-resistant surface texture, making it ideal for docks, marinas, and other waterside applications.
· A synthetic solid core construction provides protection from cracks, splinters, and mold.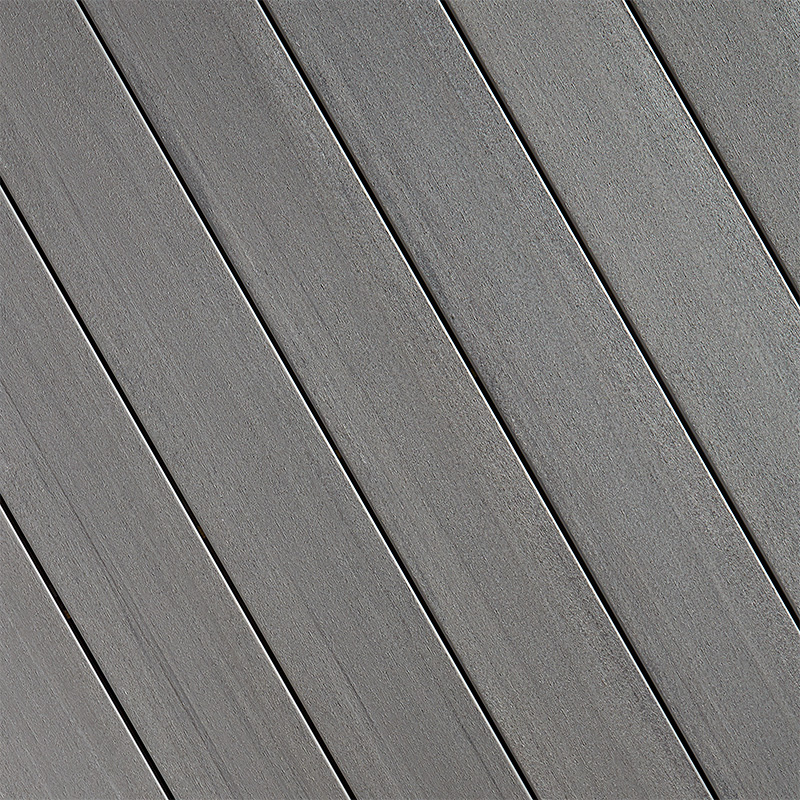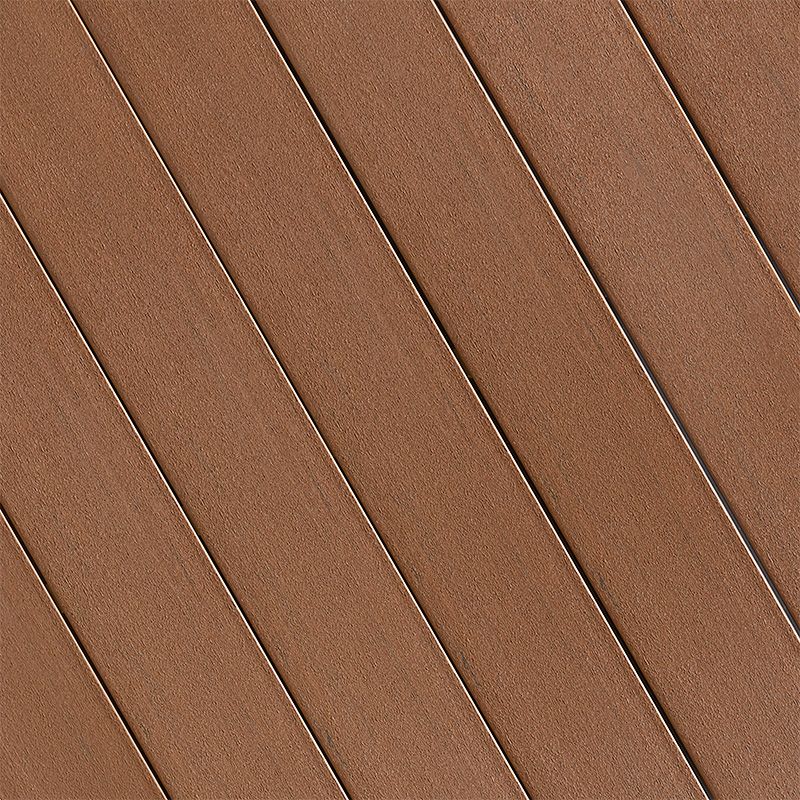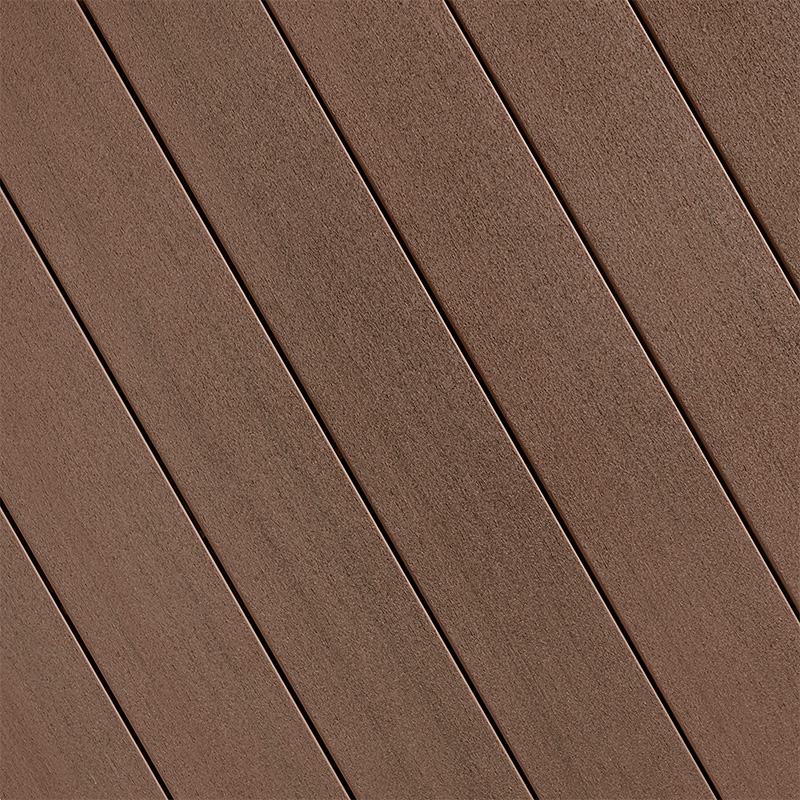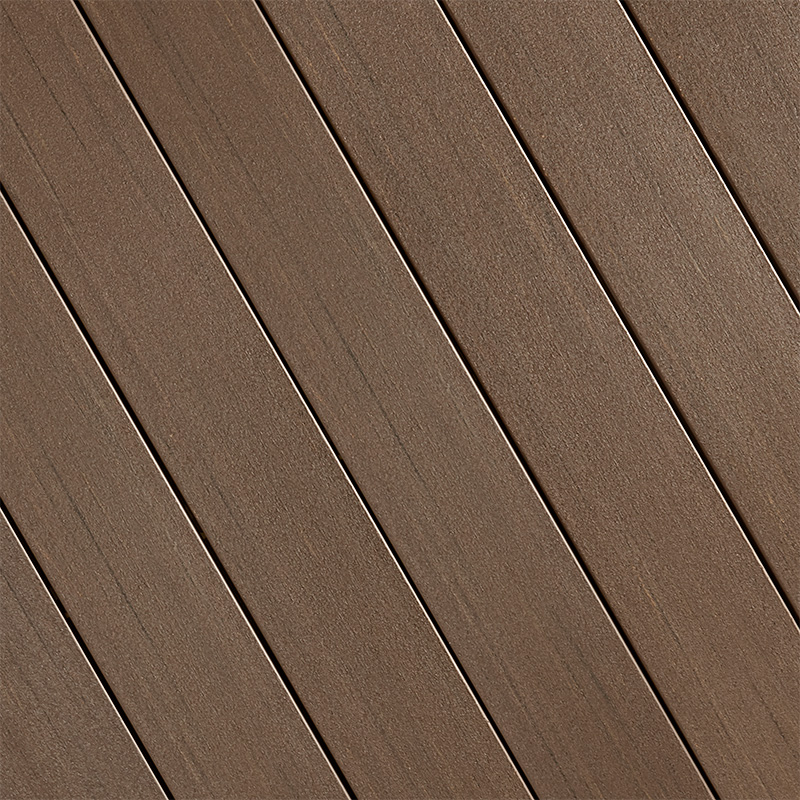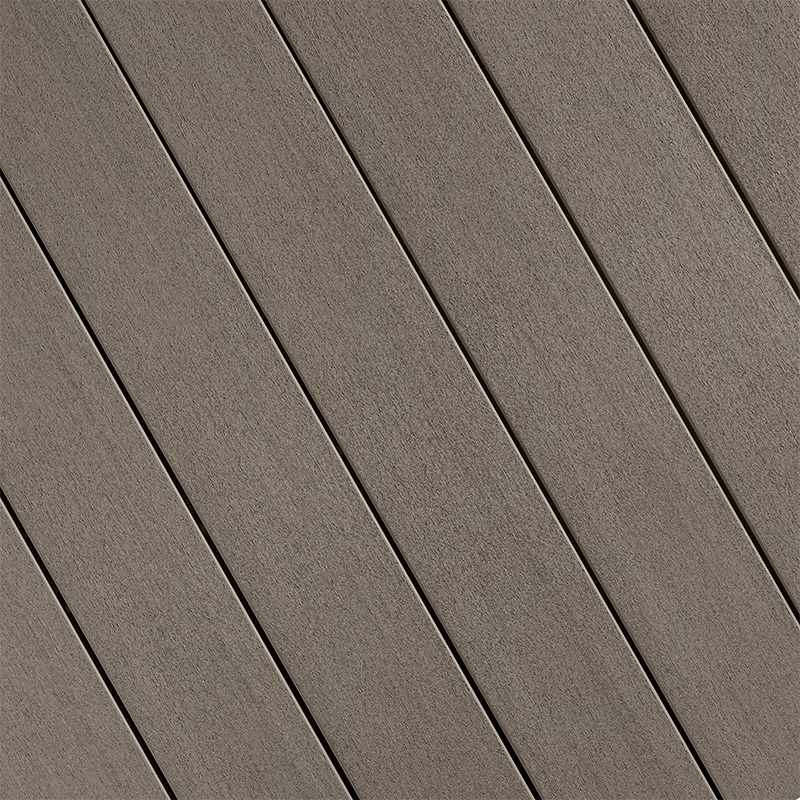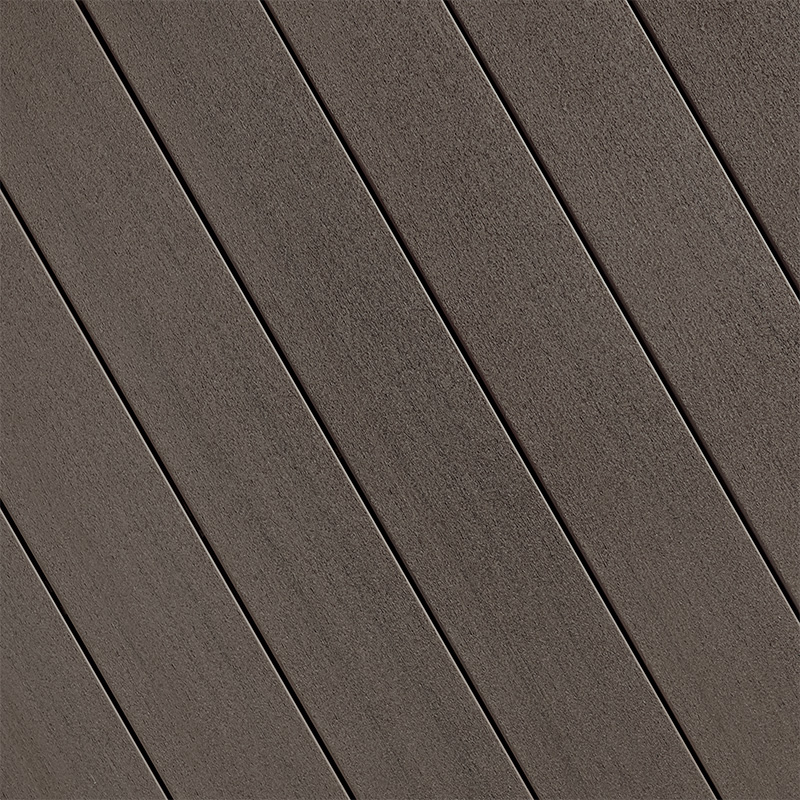 ---
PARAMOUNT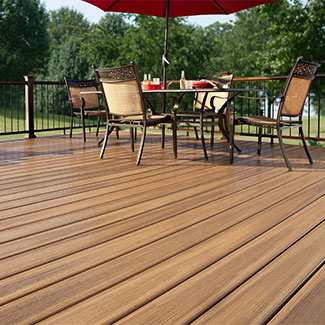 Are you looking for hard-wearing, long-lasting decking? Meet Paramount, the ready-for-anything PVC deck board. Discover high-performance, low-maintenance decking that suits a busy lifestyle. Made from durable PVC, Paramount is an excellent choice if you're looking for something lightweight with excellent slip resistance. Paramount deck boards are wood-free, eliminating the potential for mold growth and making them ideal for docks and other waterside applications.
· Lightweight, easy-to-handle boards.
· Resists moisture, dents, and flames.
· Offers exceptional slip resistance when dry or wet.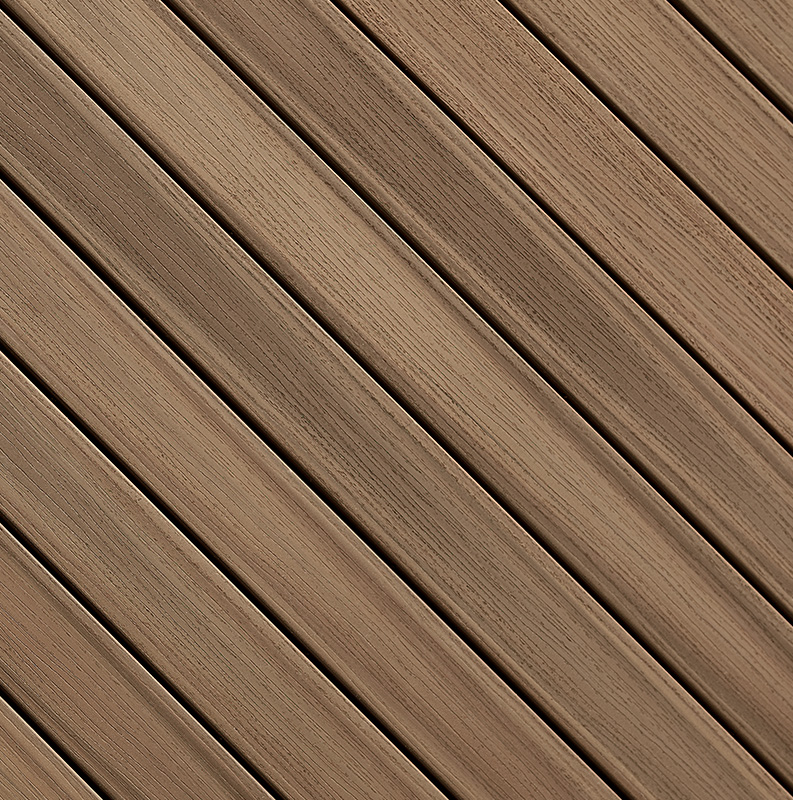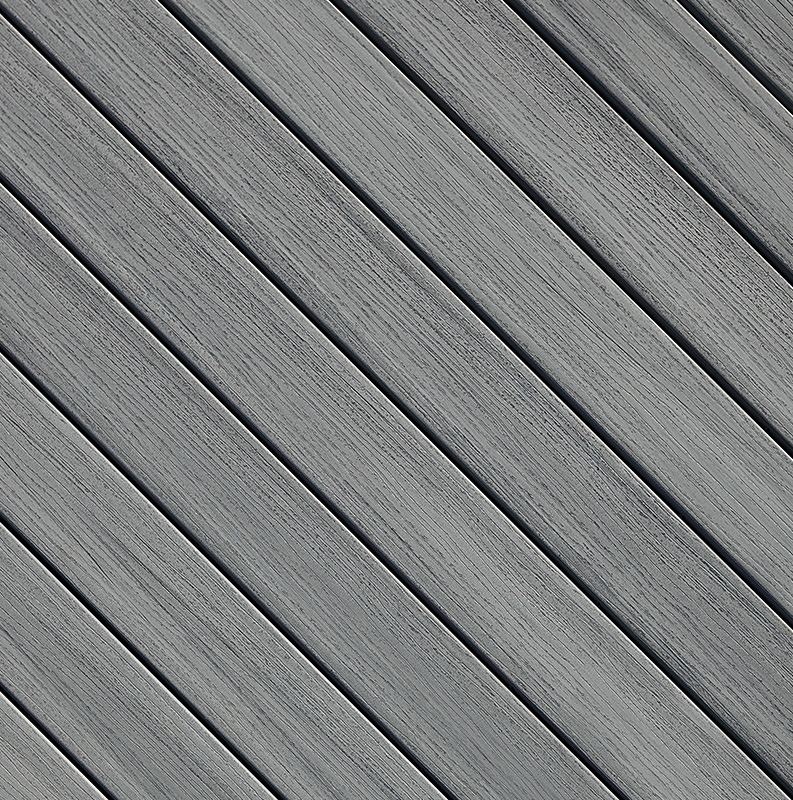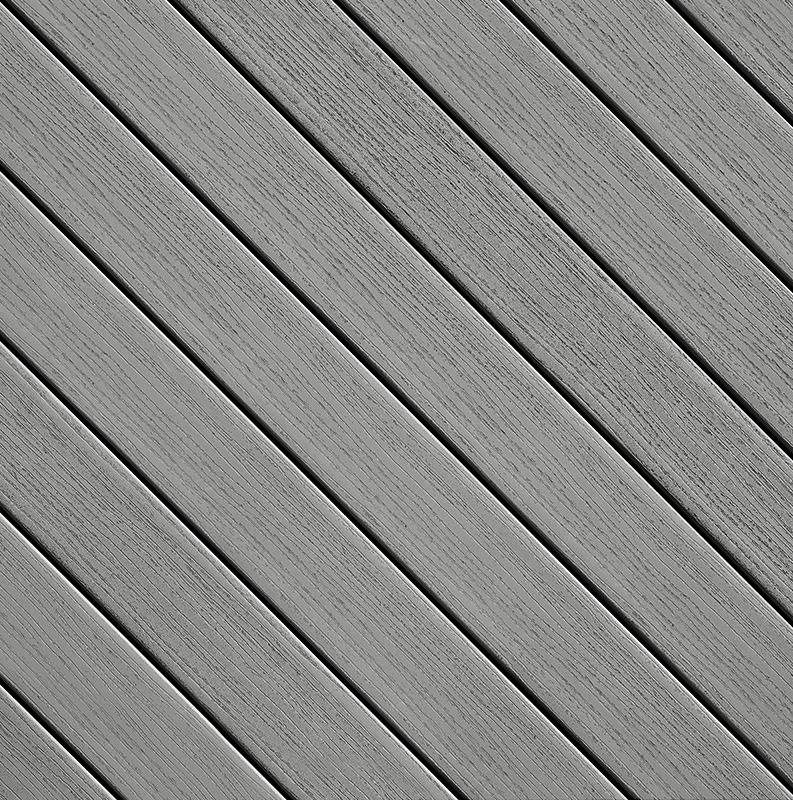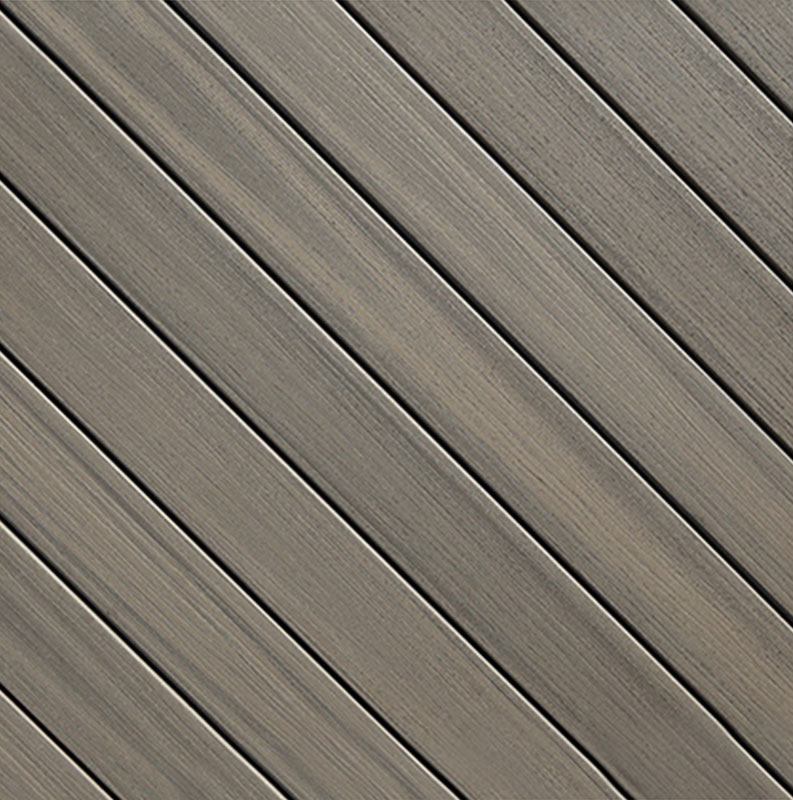 ---
CONCORDIA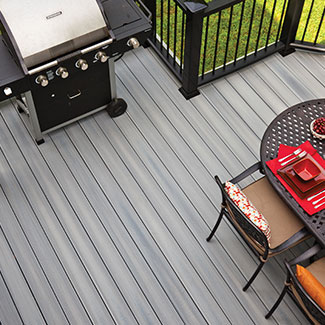 Redefining backyard envy. Concordia decking is the perfect fit for a casual lifestyle. Dramatic colors and streaking emulate exotic hardwoods, and the low-gloss formula and micro-texturing create a unique finish. Concordia features subtle grain patterns with no repeats. Durable composite core resists splintering, rotting, cracking, insects and decay.
· The flat-profile bottom provides a sturdy feel reminiscent of traditional lumber.
· Finished surface on top and bottom is ideal for second-story decks, and the reversible boards save time and money and reduce waste.
· Tested for use in cladding applications.
· Contains 94% recycled content.
SYMMETRY COLLECTION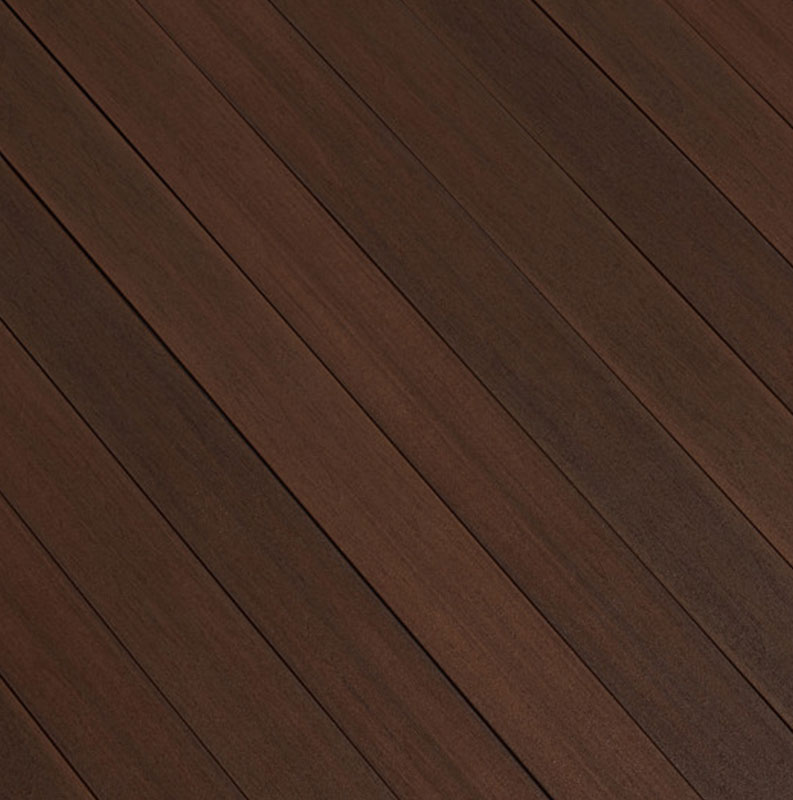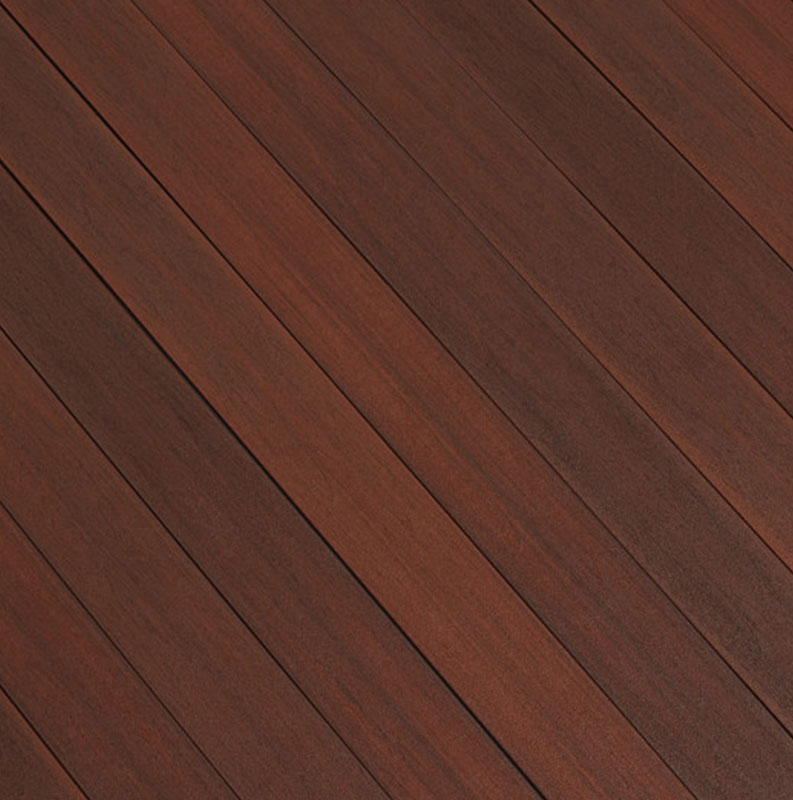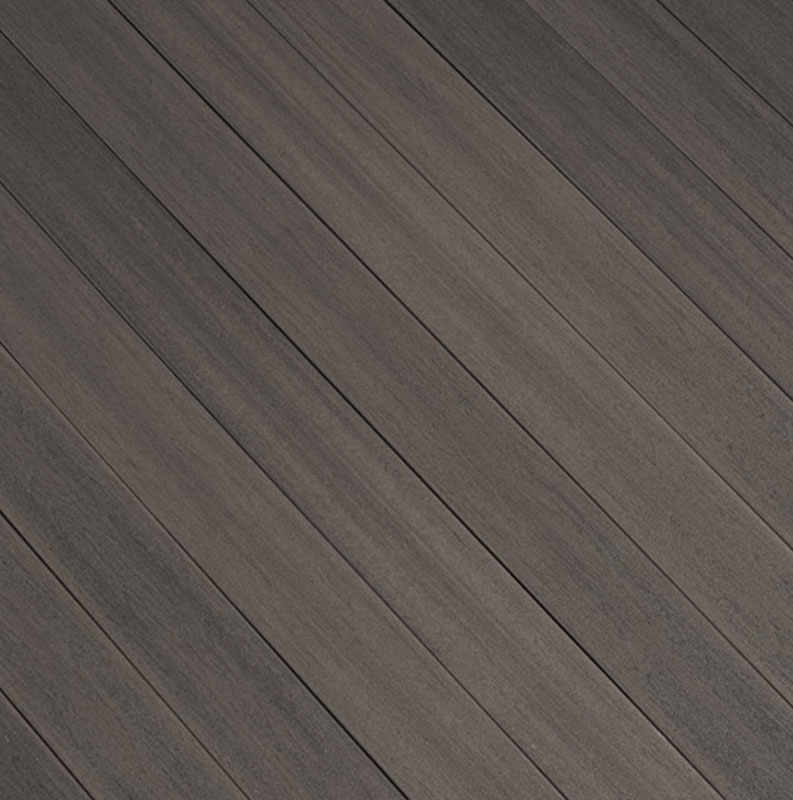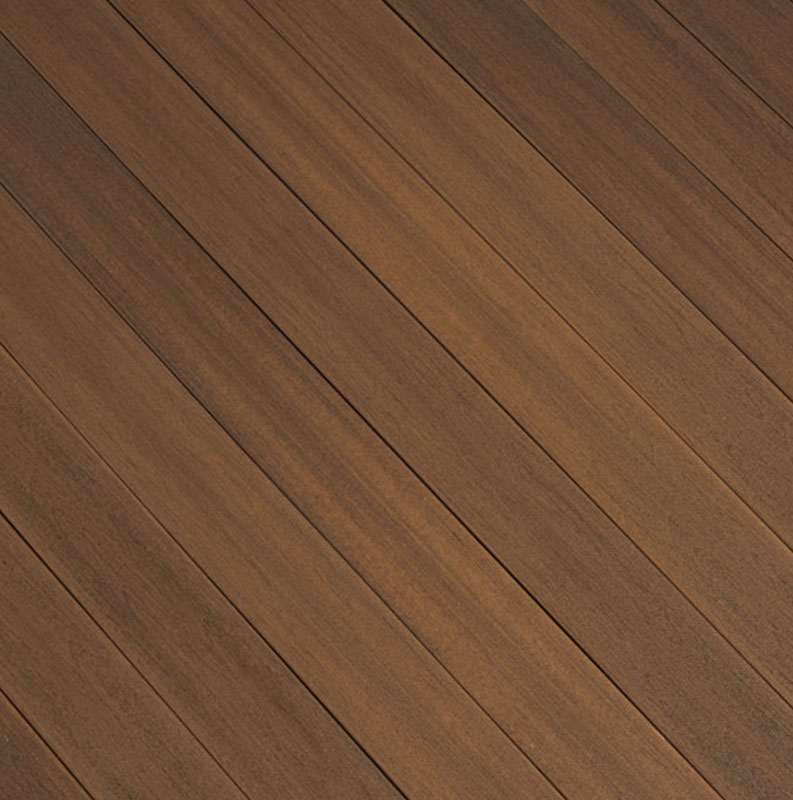 HORIZON COLLECTION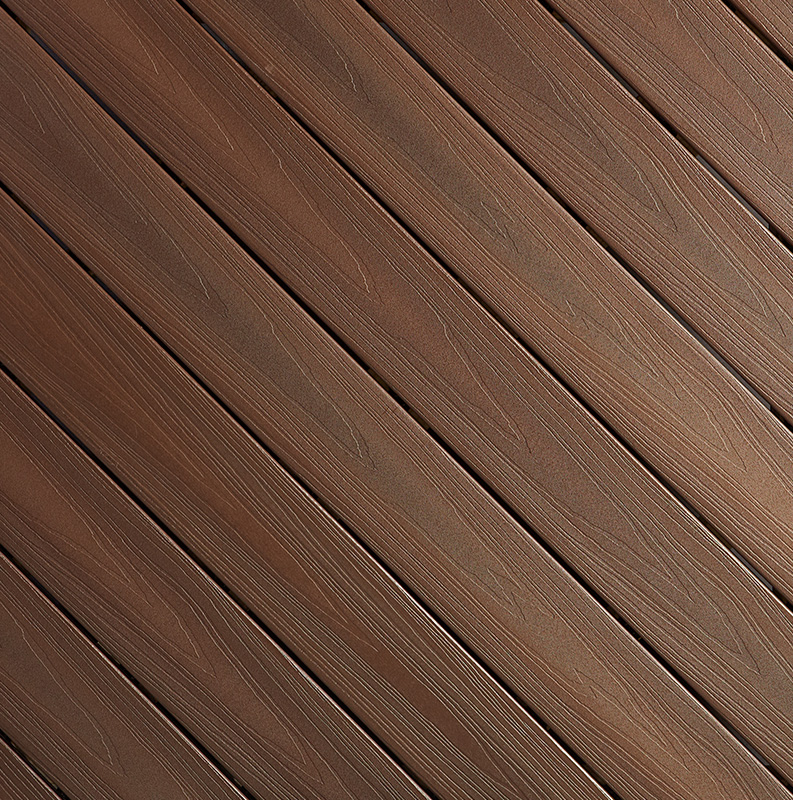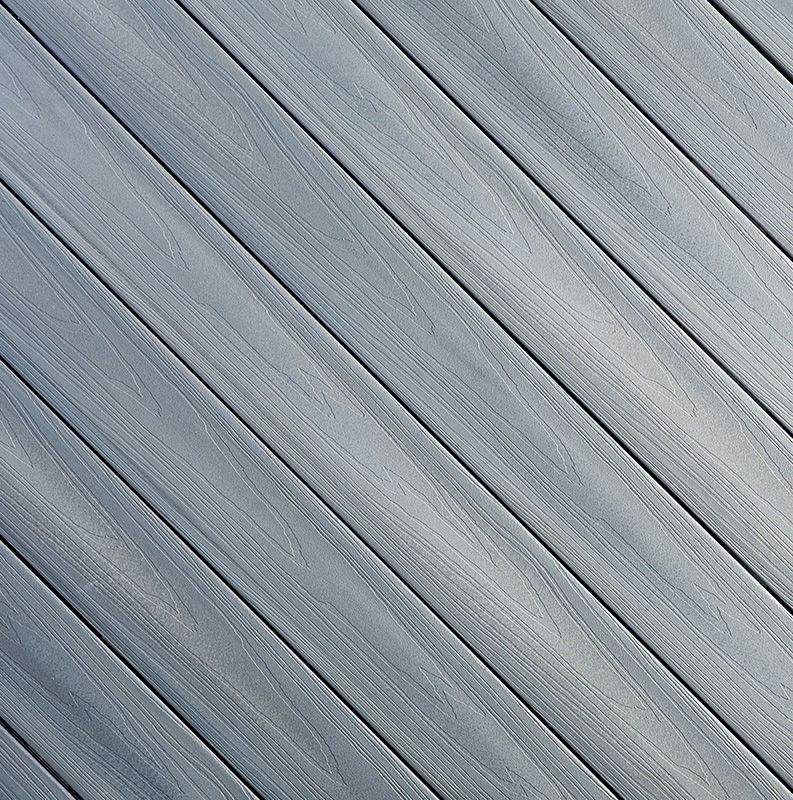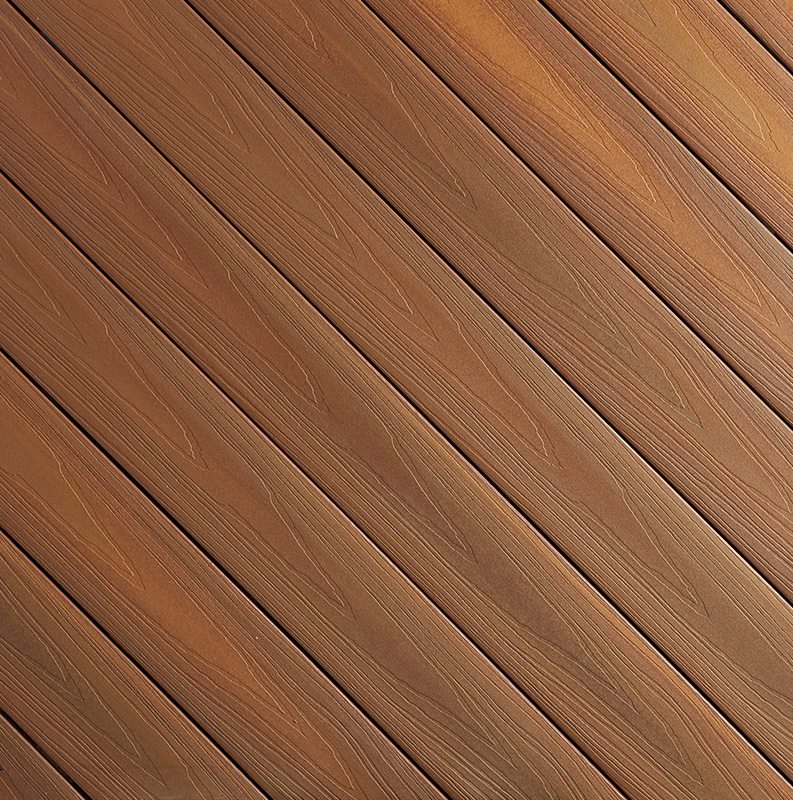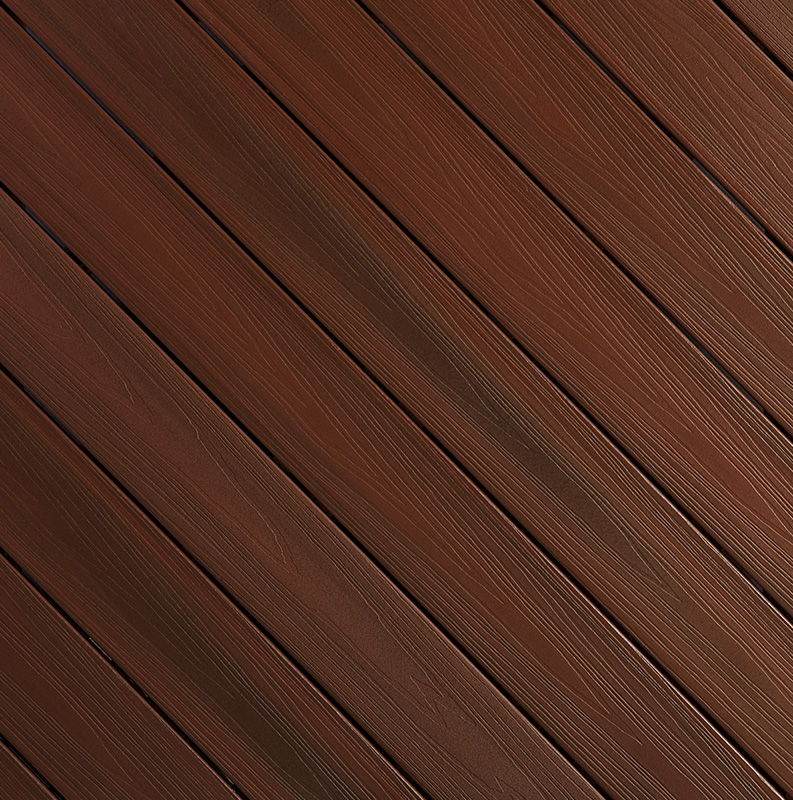 ---
SANCTUARY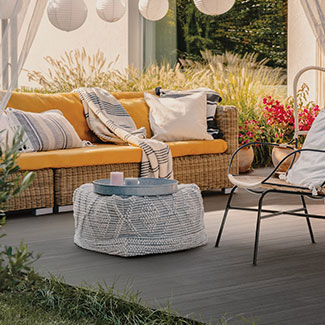 Practical never looked so pretty. Enjoy a relaxing, personal oasis with Fiberon® Sanctuary decking. Beautiful and easy to maintain, Sanctuary decking features bold, rich multi-tonal colors and rustic embossing with an innovative PermaTech® cap layer for superior stain and fade resistance.
· Three-sided PermaTech cap layer.
· The flat-profile bottom provides a sturdy feel.
· Strong composite construction resists splintering, rotting, cracking, insects and decay.
· Contains 95% recycled content.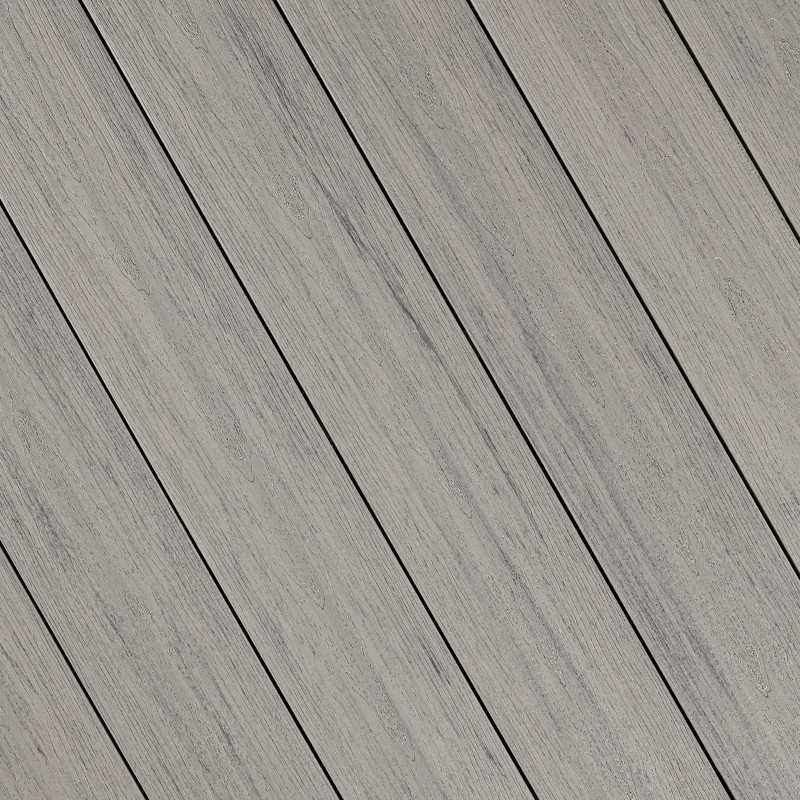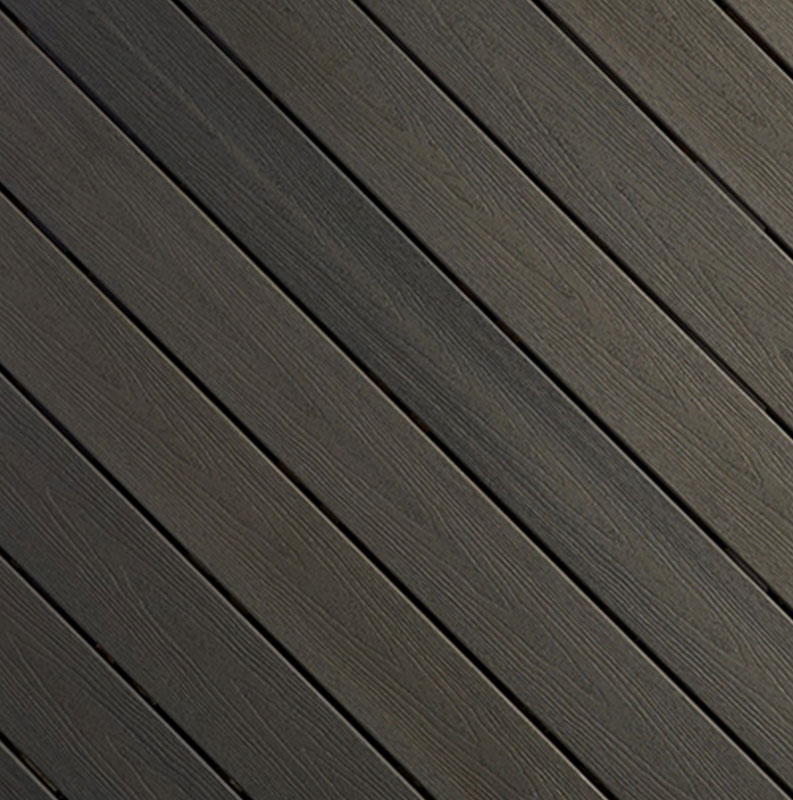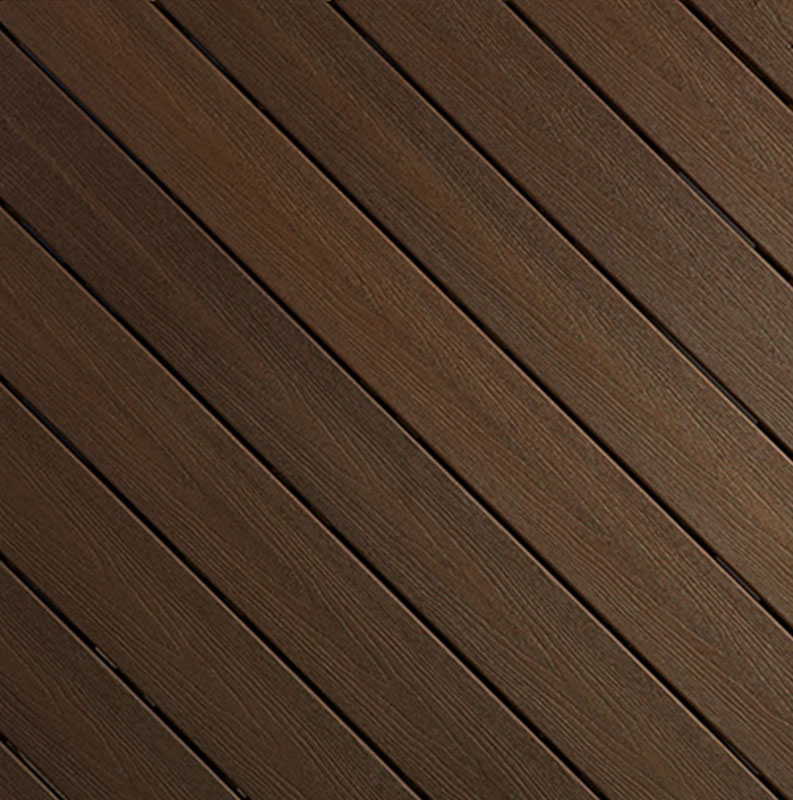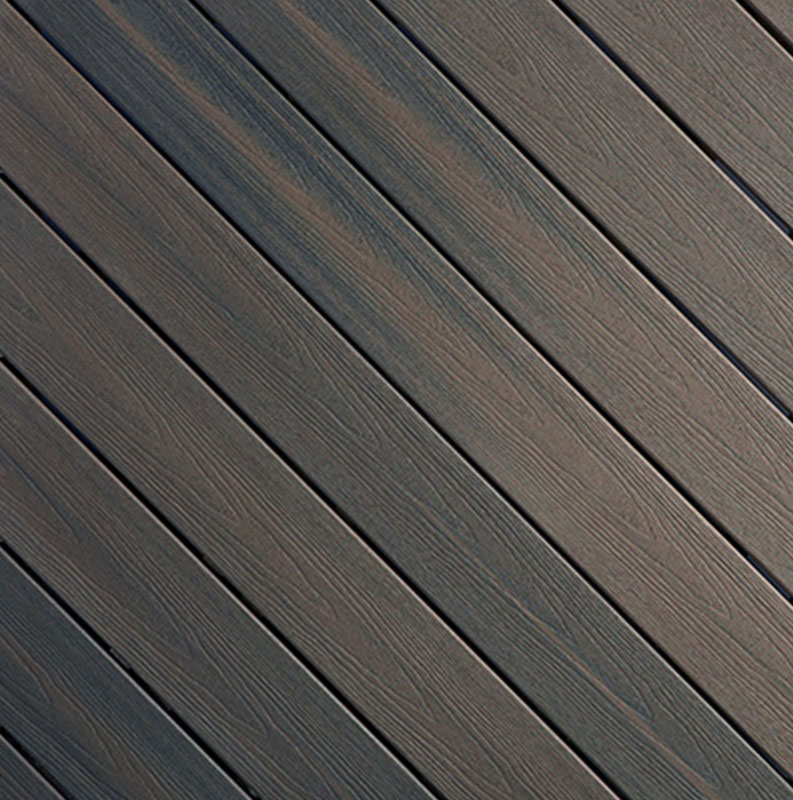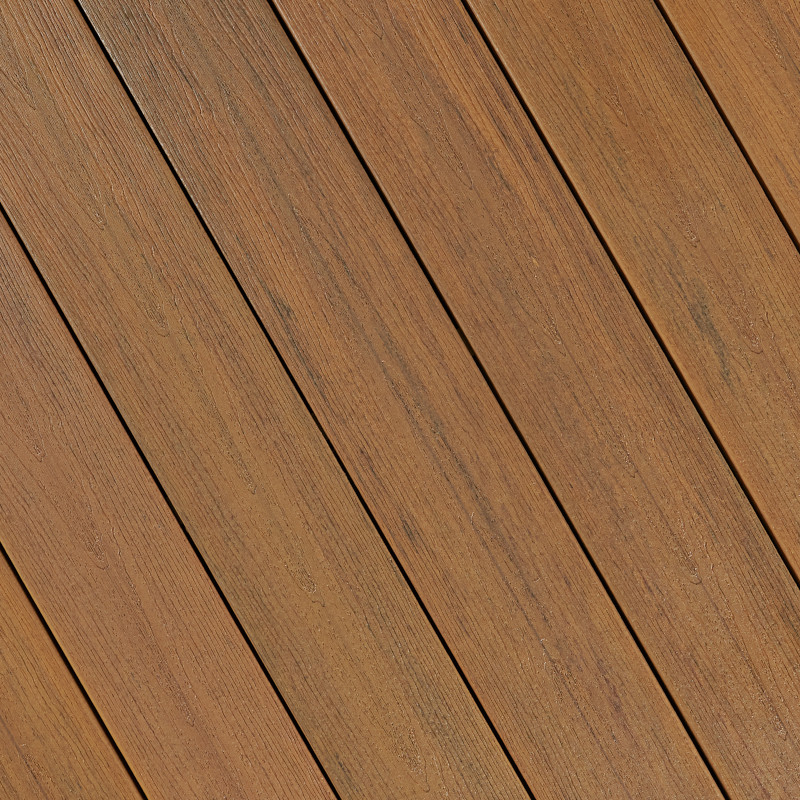 ---
GOOD LIFE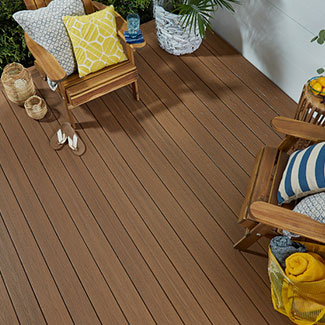 Take time to unwind with Fiberon® Good Life decking. Perfect for hosting neighborhood gatherings, enjoying a summer dinner with your family, or relaxing outside after a long week, Good Life offers unbeatable performance and durability for any decking project needs.
· Authentic wood look features distinct grain patterns.
· Escapes Collection features multi-tonal colors that resemble exotic hardwoods.
· Weekender Collection features solid colors for a traditional stained deck look.
· Composite construction prevents splintering, cracking, and decay.
· Three-sided cap layer resists staining and fading.
· Low maintenance and easy to clean.
ESCAPES COLLECTION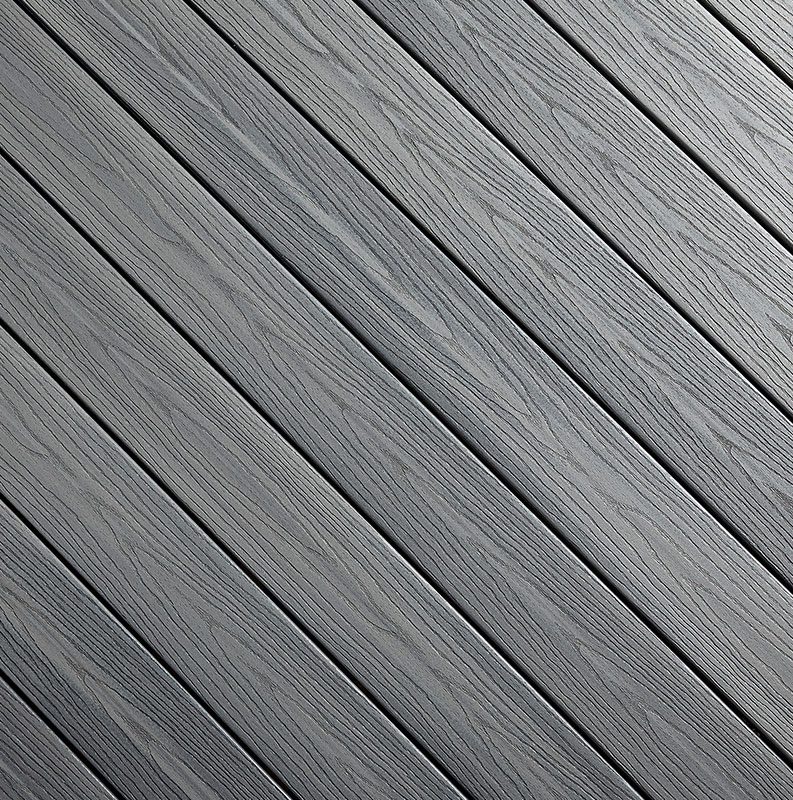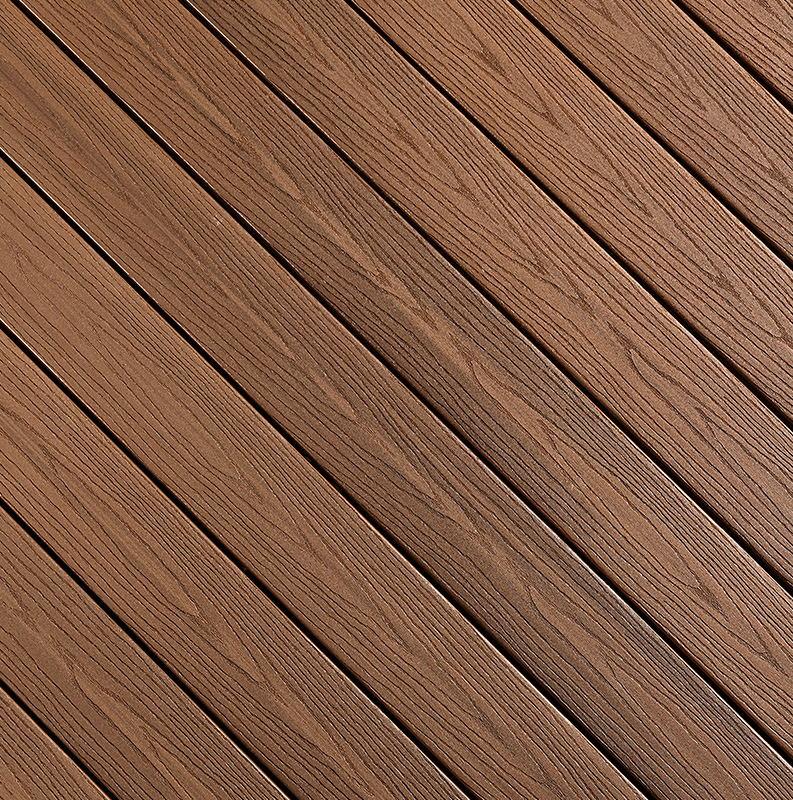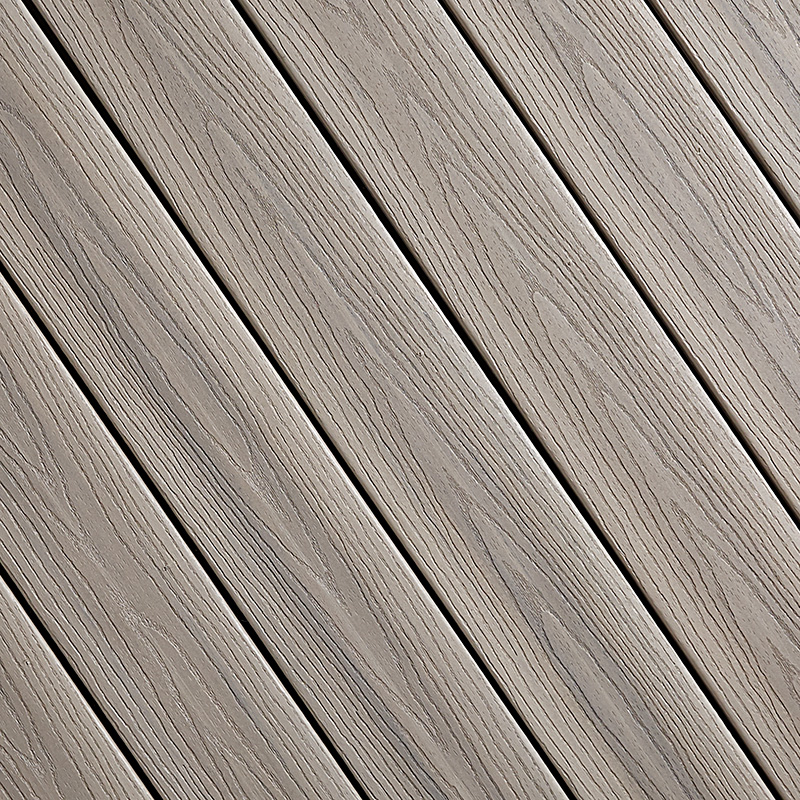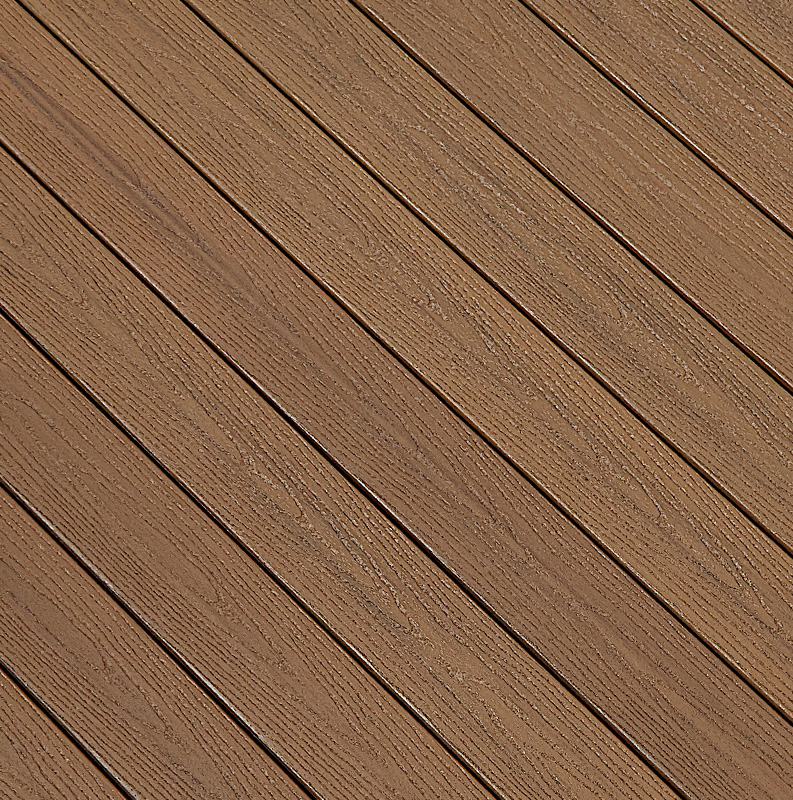 WEEKENDER COLLECTION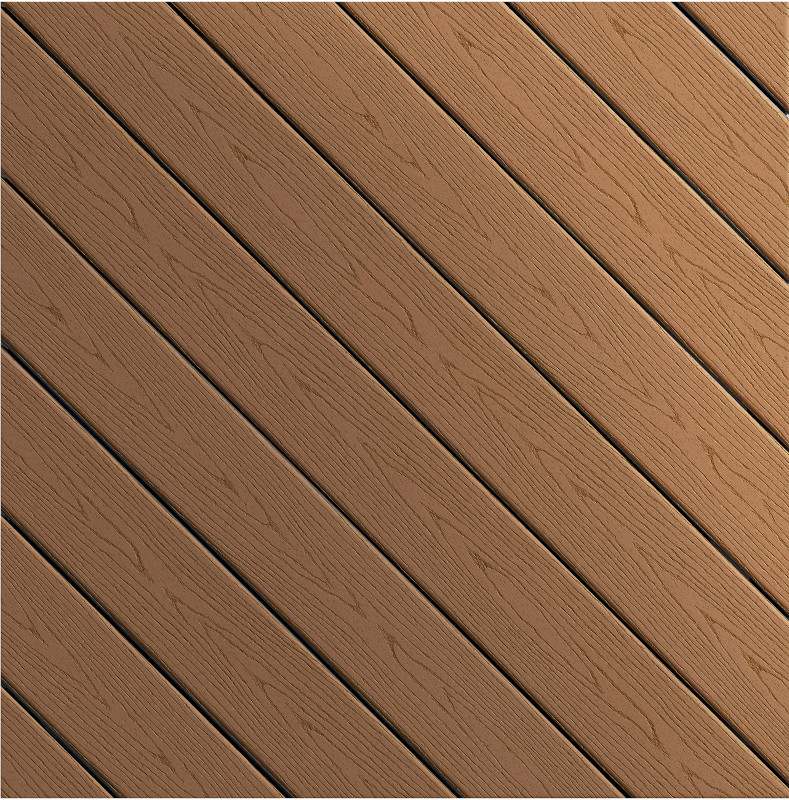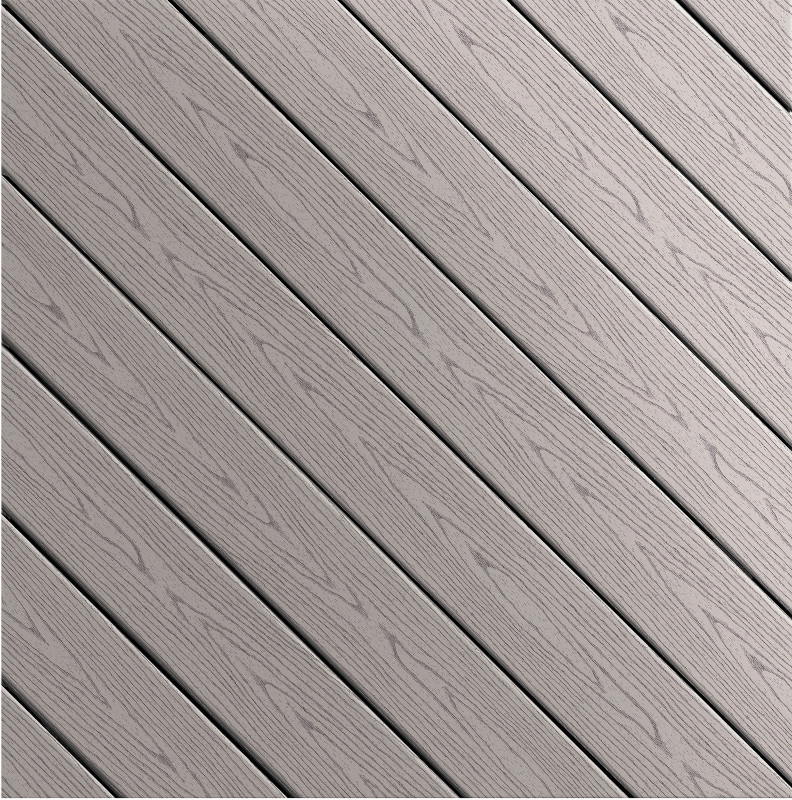 ---
Building a deck is exciting. It can also be confusing and – let's face it – a little overwhelming. That's why Millhurst Mills will guide you through the process to creating an amazing deck! With Millhurst Mills, you'll always get the support you need to make your deck dreams come to life.
We are open Saturdays for your shopping convenience, with deliveries available six days a week. Please stop by and see our indoor deck and railing displays to make your choice easy! Follow us on Facebook and Instagram for our in-store specials going on daily!