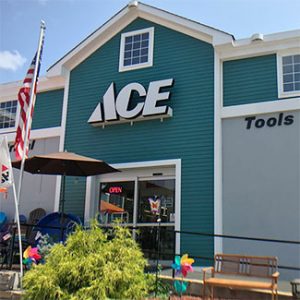 YOUR NEIGHBORHOOD HOME REMODELING CENTER HISTORY
Millhurst Mills, founded by Bernard Hochberg, is a 15-acre family-owned and operated building materials dealer that has proudly been serving Manalapan, New Jersey, and the surrounding communities since 1925. Originally purchased as a grist mill for wheat, grain, and flour, Millhurst Mills was the local social gathering place for farmers to have a drink, talk about pricing and activities as they weighed and sold their grain or purchased animal feed.
In the 1930s, Millhurst Mills expanded into a substantial lumber yard, and in the early 1960s, became an innovative full-line Home Improvement Center. In 1973, Millhurst Mills became one of the first ACE Hardware dealers in the area. Hochberg's three sons – Sam, Art, and Ben ran the business during this time.
Sam Hochberg's son, Bernard 'Nardie' Hochberg took over the operations in 1985 and developed the wholesale and import side of the business with a heavy concentration on salvage material and auctions. He also expanded the retail lumber operation to include Benjamin Moore paint, hardware, tools, plumbing, electrical, lawn & garden supplies, grills, decking, railings, moulding, doors, wood and vinyl flooring, vanities, and kitchen cabinets. 
After hurricane Sandy in 2012, the stock kitchen cabinet business at Millhurst Mills became the destination for contractor and emergency rebuilds. Nardie asked his daughter, Karen Hochberg Barnes, a custom cabinet designer then living in Scarsdale, New York to assist with the growth.
As Millhurst Mills began to offer field-measuring appointments and design services, Barnes felt they should be providing an alternative shopping experience, a comfortable and more upscale Kitchen & Bath Design Center for the expanded clientele now requiring service that would complement the already existing building material business. In 2017, Millhurst Design Center (MDC) opened as a state-of-the-art interactive showroom connected to the retail operations. The timing coincided with the completed renovation of the ACE Hardware Store, Benjamin Moore Paint Center, and the Decking Department.
In 2018, Karen Hochberg Barnes was named President of Millhurst Mills after the untimely death of her father, Nardie Hochberg. She has been committed to carrying on the family tradition at Millhurst Mills together with her oldest son and 5th generation of Hochberg's, Jake Barnes, who serves as Vice President at Millhurst Mills. Hosting BBQs, Customer Appreciation Days, demonstrations, and networking events, Millhurst Mills has maintained true to its roots by staying "Proudly Local."
Millhurst Mills is your neighborhood one-stop shop for all your home improvement needs.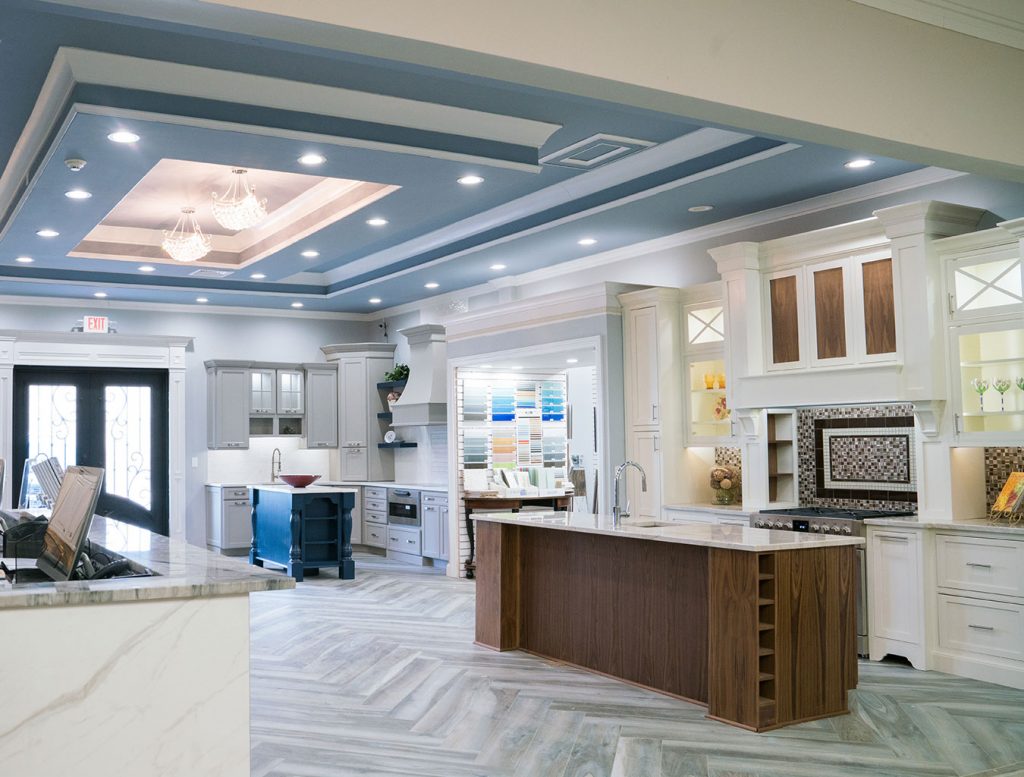 MILLHURST DESIGN CENTER
Millhurst Mills opened its newest division in 2017, Millhurst Design Center (MDC), a dazzling interactive showroom connected to the Millhurst Mills retail operations at street level. It includes custom and semi-custom cabinetry made in the USA, higher-end tiles, and kitchen and bath accessories. MDC aims to provide creative and functional personalized design services for kitchens, baths, and living spaces perfect for every lifestyle and price range. Catering to homeowners, contractors, builders, interior designers, and architects, we specialize in full project coordination from concept to completion. We are also happy to assist with partial projects such as kitchen backslashes, bath vanities, cabinet hardware, custom bars, laundry rooms, and much more.
Visit our 5,000-square-foot retail showroom featuring a variety of kitchen and bath vignettes, cabinetry samples, plus a large tile display room. Schedule your complimentary consultation with one of our talented designers, and let us make your renovation an effortless and satisfying experience.