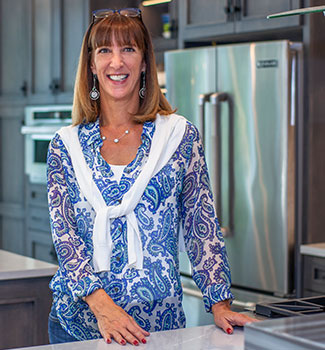 KAREN HOCHBERG BARNES
OWNER & DESIGN DIRECTOR
In 2001, Karen established and successfully operated her own custom cabinetry design business in Scarsdale, New York, for 15 years, where she consistently earned recognition as the top independent dealer for Bertch Custom Cabinetry. In 2015, Karen made the decision to return to New Jersey to support her family's growing cabinetry business at Millhurst Mills. With the establishment of Millhurst Design Center in 2017 to meet the needs of expanding clientele requiring field-measuring and design services, Karen assumed the position of President in 2018, becoming the fourth generation of ownership by the Hochberg family. Her extensive experience and her commitment to excellence drive her to deliver exceptional cabinetry design solutions to clients.
---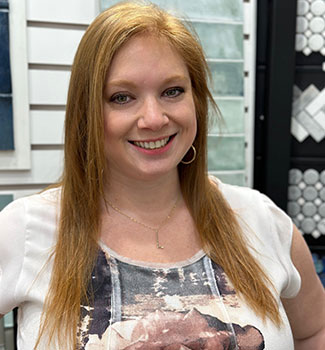 KRYSTINA FARRAYE LANCASTER
SHOWROOM MANAGER & DESIGNER
Krystina, a Monmouth County native, is a talented designer who earned her Bachelor's Degree in Fine Arts/Interior Design from Kean University in 2011. With over 15 years of experience in the design industry, she has honed her skills in various areas, including bath design, tile design, kitchen design, and exterior design. Krystina's passion lies in helping clients bring their dream spaces to life, providing expert guidance, and utilizing her knowledge of tile, color, and functionality to create designs that truly reflect their unique style. With her step-by-step approach, Krystina ensures that every client achieves their vision and enjoys spaces that are both visually stunning and functional.
---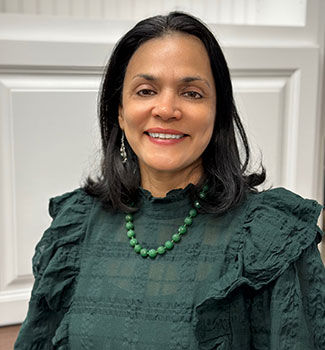 SHREYA KIRTANI
KITCHEN & BATH DESIGNER
Shreya is a highly accomplished designer with a passion for creating spaces that people love. She holds an Associate's degree in Interior Design from Berkeley College, New Jersey, and an undergraduate degree in Civil Engineering from Goa University, India. Specializing in modern, transitional, and traditional kitchen design, Shreya has over ten years of experience in the industry and has been an integral part of Millhurst Design Center since its opening in 2017. Her exceptional skills have been recognized, with achievements such as placing second in transitional kitchen design from Teddwood Fine Cabinetry and having one of her kitchens featured in the prestigious Little Silver Kitchen Tour. With great care, attention to detail, and a commitment to customer satisfaction, Shreya guides clients on a transformative journey to create beautiful and happy homes.
---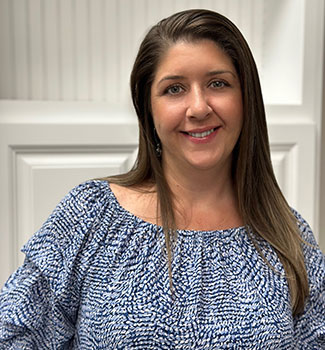 LAURIE METTEN
KITCHEN & BATH DESIGNER
With over 20 years of experience, Laurie is a skilled designer specializing in kitchen and bathroom design and assisting with interior design and project coordination. Laurie's attention to detail and dedication to staying up-to-date with the latest design trends allows her to create functional and stylish spaces. She takes pride in working closely with clients, understanding their unique needs and desires to ensure they receive the space and functionality they deserve. From concept to completion, Laurie's expertise and commitment to client satisfaction shine through, delivering exceptional results for kitchen and bathroom renovations.
---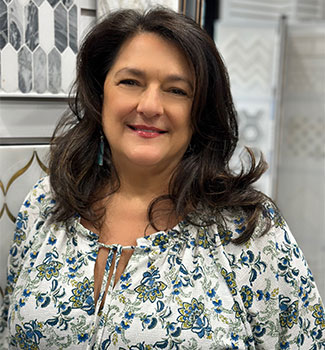 DONNA TRITTO
SALES & DESIGN
Donna brings over 20 years of experience in Interior Design and Décor to her tile design expertise. She helps clients create personalized spaces that reflect their vision and individuality. With a keen eye for detail and a passion for transforming environments, Donna crafts captivating designs that breathe new life into any project. Her commitment to exceptional client experiences ensures a seamless journey from concept to completion, resulting in visually stunning spaces that embody her clients' unique style and vision.
---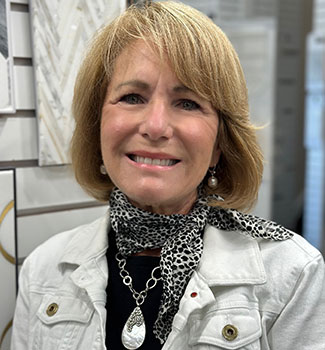 DONNA ZEOLI
SALES & DESIGN
Donna, a Manalapan resident, and an accomplished Interior Designer, brings a wealth of experience and knowledge to her craft. With an Associate's Degree in Interior Design and over 20 years in the industry, she has honed her skills in both commercial and residential design. As an active member of the New Jersey chapter of the American Society of Interior Designers, Donna stays connected to the latest trends and best practices in the field. Her dedication to exceeding client expectations ensures that each project is executed with meticulous attention to detail and a commitment to creating spaces that inspire and delight.
---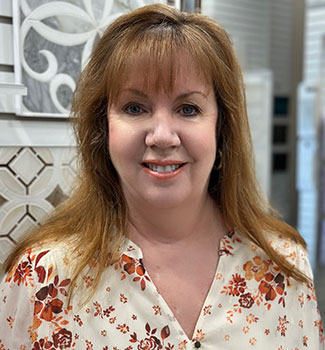 KATHY MESSINA
SHOWROOM ASSISTANT
Meet Kathy, a seasoned design professional with over 25 years of experience. Holding an Associate Degree in Interior Design, Kathy specializes in Faux Finishes, Paint and Wallcovering selection, Custom Window Treatments, and Tile and Flooring. She takes pride in crafting beautiful spaces that reflect her clients' unique preferences. With Kathy's expertise, your dream space is just a consultation away.