YORKTOWNE CABINETRY: STRIKING DESIGN, ENDURING QUALITY
Yorktowne Cabinetry is synonymous with quality and style. You'll discover unexpected appeal and casual elegance crafted to last a lifetime. Yorktowne Cabinets come in a wide variety of styles, finishes, materials, customization, and tons of organization and storage solutions – all while remaining competitively priced. They provide superior value and exceed expectations. Reinvigorate the timeless style of your home with Yorktowne Cabinetry that blends modern storage, innovative functionality, and smart design.
Yorktowne Cabinetry has been made in the U.S. for over 110 years, is certified by the Kitchen Cabinet Manufacturers Association (KCMA), and comes with a limited lifetime warranty.
Not sure what to get? SCHEDULE YOUR DESIGN CONSULTATION today, and one of our experienced designers will work with you to create your dream space.
---
THE HISTORIC SERIES
Looking for cabinetry that brings vintage elegance to your space? Yorktowne's Historic Series offers designs that embody a classic heritage style. From clean lines and nature-inspired hues to cabinets inspired by furniture pieces, this collection adds charm and sophistication to kitchens, baths, and beyond.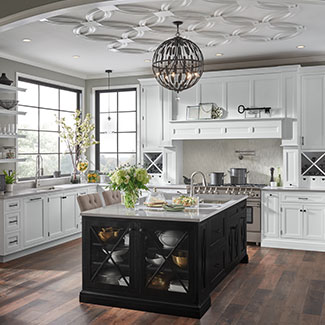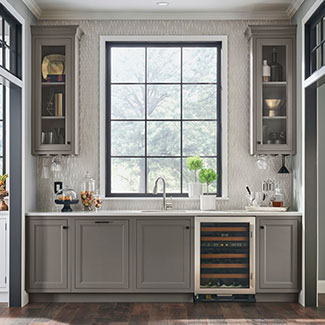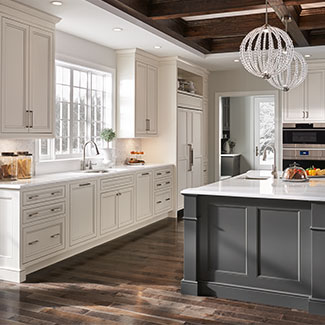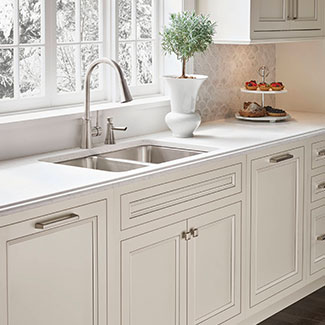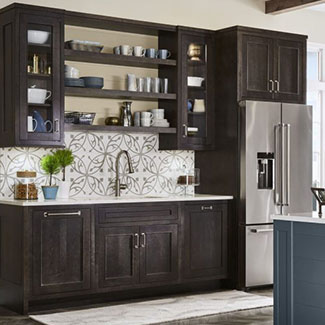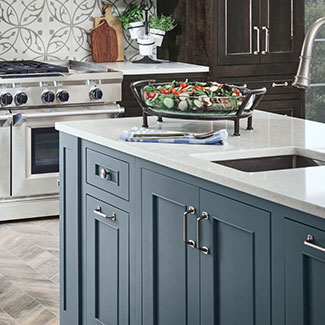 ---
THE ICONIC SERIES
Customize cabinets to fit your space, design, and lifestyle with the Iconic Series from Yorktowne Cabinetry. Choose from a wide array of customizable styles to create the look and function you need. The Iconic Series offers Contemporary, Traditional, and Transitional styles in a range of popular looks, including Farmhouse, Mission-Inspired, and more.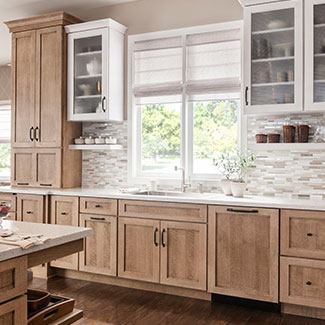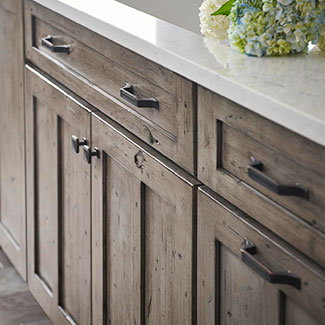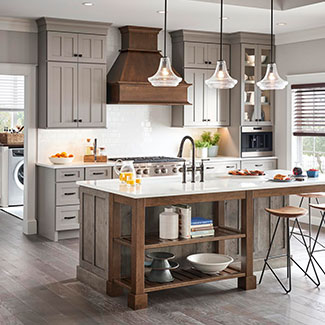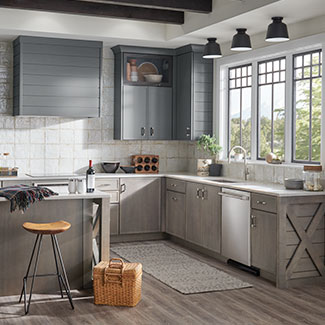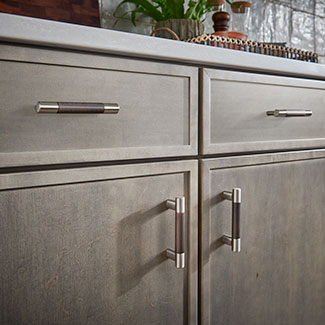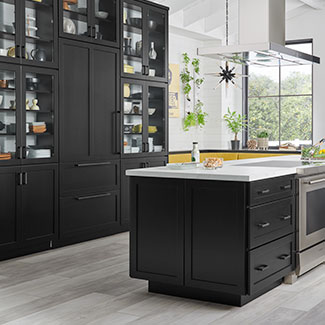 ---
THE CLASSIC SERIES
Choose from Beaded Panel, Flat Panel, and Raised Panel looks available in Yorktowne's Classic Series. This traditional and practical collection celebrates the timeless charm of American craftsmanship in a distinctive set of styles.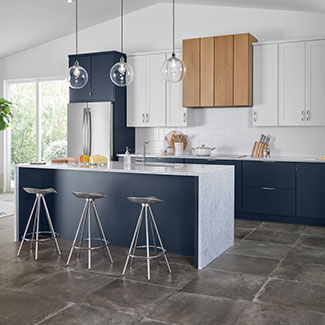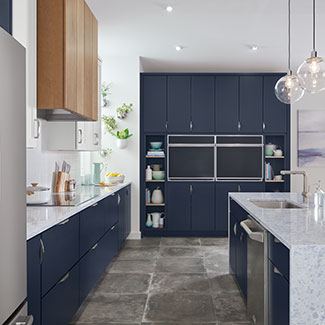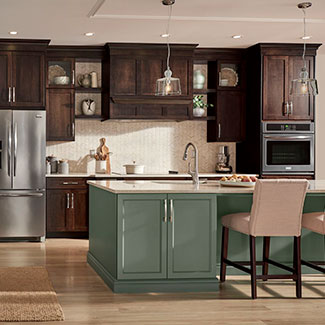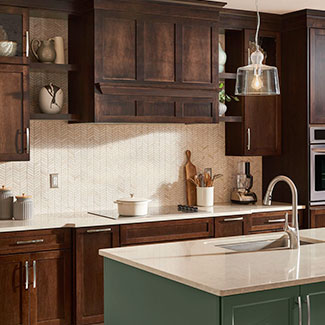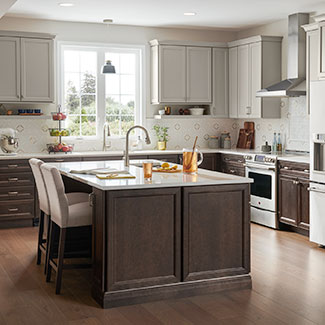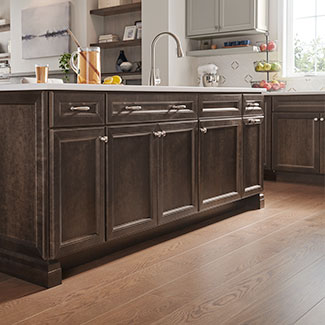 ---
STYLISH STORAGE
Maximize your kitchen space by utilizing areas you may not have even thought about—five inches is all it takes to tuck a full spice rack behind a furniture leg! Custom-fit drawer organizers and pull-out counter storage make the most of every nook and cranny, and a secret drawer for trays and pans makes the most of a toe-kick space. Even a heavy stand mixer is easy to access on its own specialized lifting shelf.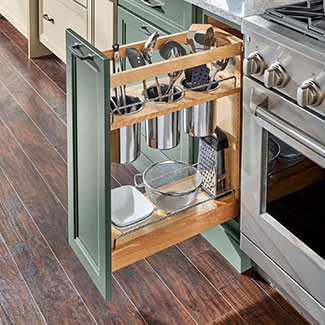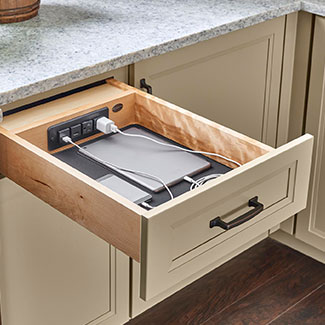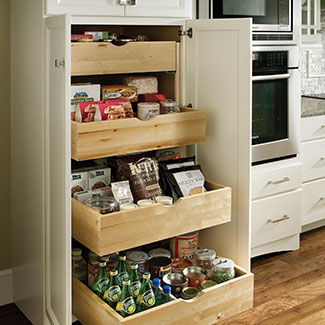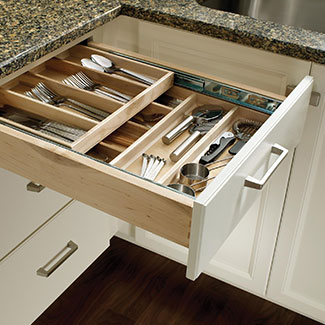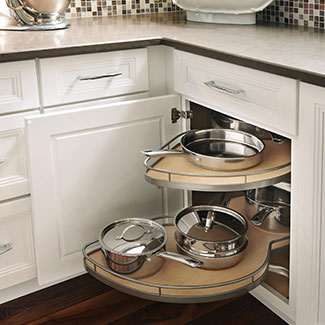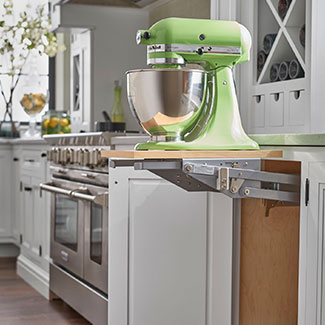 ---