As Monmouth County's building materials supplier, we have an extensive inventory of lumber, sheet goods, PVC products, sheetrock, masonry products, and insulation to fulfill your building materials needs quickly.
Professional and amateur builders throughout the central New Jersey area rely on Millhurst Mills Remodeling Center for their home improvement and construction projects. Whether you're renovating, adding a room or building an entire house, Millhurst Mills has the building materials you need to get the job done. You can choose to pick up your building materials or let us deliver them to you.
Visit us at 17 Sweetmans Lane, just off Route 33 in Manalapan, New Jersey, to browse our entire building material inventory.
---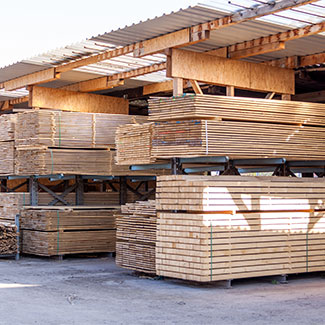 LUMBER
You can trust our knowledgeable staff to help you find the right top-grade lumber materials for your project.
DOUGLAS FIR
Douglas Fir is a species of softwood and is considered one of the widely used types of lumber, especially in fencing, home construction, and decking. Popular for its perfect proportion of weight and strength and known for its dimensional strength, Douglas Fir resists natural elements such as strong winds, storms, and earthquakes. Known as the toughest western softwood, it is easy to mold and is the wood of choice for many home-building and remodeling projects. Douglas Fir always has big and straight grains. It is also equipped with consistent and even texture, making the painting and finishing work easier and faster. With age and consistent exposure to light, this lumber type slowly becomes darker in color and turns deep red. This highly desirable characteristic of Douglas Fir renders it unique and ideal for many construction types like outdoor wooden structures, decks, fences, garden boxes, etc.
HARDWOODS
Wood products are known for their natural beauty, but when selecting a type of wood for your next cabinetry, flooring, furniture, or millwork project, it is essential to also consider the level of durability by understanding the difference between wood types. Each type and species of wood has an individual cellular structure that creates unique physical properties that determine suitability for different uses. For example, the hardness of wood varies widely, so certain hardwood species are not recommended for flooring because they are not hard enough to withstand heavy wear and tear.
---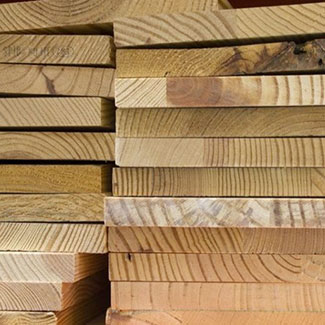 PRESSURE-TREATED LUMBER
Pressure-treated lumber is the result of a carefully controlled process of intense pressure to inject a preservative into the wood. The end product is lumber resistant to decay, insect infestation, mold, and water damage. Generally, pressure-treated lumber is rated approved for either ground contact or above-ground applications. Millhurst Mills Remodeling Center offers pressure-treated lumber for both contact types in a range of sizes. Treated lumber can also include fire retardant and is ideal for outdoor projects like decks, fences, patios, and gazebos.
---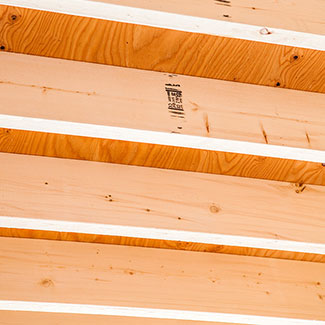 PINE BOARDS
At Millhurst Mills Remodeling Center, we pride ourselves on stocking only the highest quality pine in different profiles, grades, and sizes. If you have a project that calls for pine, check out our impressive pine board inventory for quality, cost-effective choices.
Pine lumber is an attractive, flexible wood that is durable and comes in a wide range of colors. It is used in both raw construction and finer woodworking projects. The properties of pine make it a popular choice for the timber industry because of its easy cultivation, widespread availability, and fast growth. Pine is a wood type that has a multitude of uses. Various grades of pine lumber are found in things ranging from carpentry, including construction projects, furniture, interior trim, window and door framing, paneling, pine wood flooring, roofing, and more.
Pine is graded according to appearance and structural strength, and it's important to purchase the grade suitable for your purpose:
Select. The top-grade, Select pine boards are free of knots and blemishes and are generally a uniform color. Besides enhancing appearance, the absence of knots makes the wood more stable and less likely to warp. This is the most expensive grade, but it's the one you should choose for cabinetry.
Common. Less expensive than Select, the Common grade includes boards ranging from slight blemishes to frequent knots and blemishes. Choose from this grade if you're installing knotty pine paneling or doing lightweight utility construction.
Construction. Boards in the Construction grade do not meet the appearance requirements to be classified as Common, so they are even less expensive. They may have knots, sap veins, and other blemishes, but they are still structurally sound. This grade is the one from which pressure-treated boards are manufactured. Stud grade is a subset consisting of stable boards to be milled into 2 x 4s for structural framing.
You can purchase primed, pre-painted pine boards or their natural finish at Millhurst Mills Remodeling Center.  
---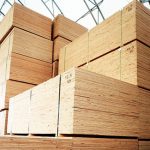 SHEETGOODS
Millhurst Mills Remodeling Center carries a wide range of plywood for your indoor and outdoor projects. Plywood comes in many different thicknesses, material types, grades, and cores. Choosing plywood made for your specific interior or exterior project is essential.
PLYWOOD GRADES A & B
The A & B grades are the highest quality and most expensive types of plywood.
PLYWOOD GRADES C & D
The more economical types of plywood are the C & D grades. This type of plywood grade is a good choice for projects where you will ultimately conceal the plywood panel with some other type of cover material.
THE LETTER 'X'
The letter 'X' in CDX refers to the type of glue used in the factory to bond the plywood veneers. Some mistakenly think the 'X' stands for "exterior,"—which is not true. The letter 'X' stands for exposure, which means the plywood is tough enough to withstand a little moisture—but for only a short time. Eventually, the panel must be covered by something more weather-resistant—like bricks, siding, or shingles.
CDX PLYWOOD
CDX Plywood is used primarily by contractors to build exterior walls and roofs. CDX plywood has one side veneer grade "C" and one side veneer grade "D." The two are bonded together with glue which can withstand a little moisture. Be careful not to confuse the words "outdoor," "exterior," and "pressure treated" to all mean the same thing. Pressure-treated plywood, which is saturated with chemicals to ward off mold, mildew, and insects, can survive outside for decades without paint or a protective finish.
LUAN PLYWOOD
Luan plywood can either be white or red in color. This type of plywood also has an intricate, almost textured appearance in its grain. It is often soft and pliable, making it ideal for hobby-type projects or those whose appearance is more important than durability. For instance, many people use Luan plywood for toys or other small crafts. You may also use Luan plywood for boats or subfloors because of the waterproof glue used in the exterior grades. Luan plywood is perfect for different projects of various sizes. Whether you use it for remodeling purposes in your home or small woodworking projects, its smoothness ensures an end product that needs little extra care when finishing off the details.
---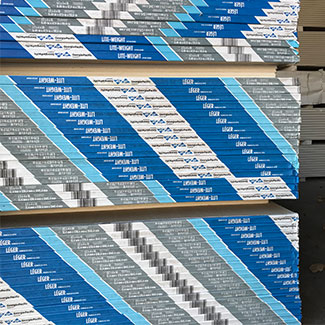 DRYWALL
Drywall is a common material used for constructing interior walls and ceilings. Find the drywall materials and tools you need for your building projects at Millhurst Mills Remodeling Center.
GREEN BOARD
Green board is the most common type of drywall. This paper-backed drywall is very light and easy to set up. However, it's still moisture and mold-resistant. If you're looking for something light, this is right for you and ideal for kitchens and bathrooms. If you want to place drywall near the shower, they are water-resistant; thus, they prevent damage.
FIRE-RESISTANT
Fire-resistant drywall is generally only available in a ½" size. Water is incorporated into the Gypsum structure. As a result, the water starts to vaporize when the temperature gets too hot, keeping the drywall cool—recommended for kitchens, laundry rooms, and garages, where fires are prevalent.
ACOUSTIC
If you want enhanced soundproofing or sound control, this is the way to go! Whether protecting an inside room from outside noise or noise-proofing an inside space, acoustic drywall is for wall assemblies and areas requiring high sound transmission class (STC) performance. The high-density Gypsum in it is also great for holding off moisture.
---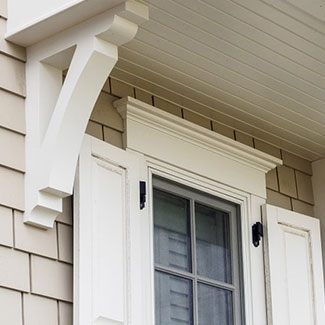 PVC PRODUCTS
PVC is a durable and long-lasting material used in various applications, either rigid or flexible, white or black, and a wide range of colors in between. About three-quarters of all vinyl produced goes into long-lasting building and construction applications. Because it is strong and resistant to moisture and abrasion, vinyl is ideal for cladding, windows, roofing, fencing, decking, wallcoverings, and flooring. Vinyl does not corrode like some building materials, does not require frequent painting, and can be cleaned with mild detergent and water.
---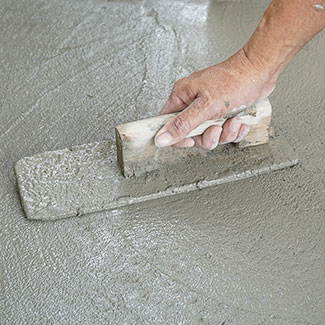 MASONRY PRODUCTS
Millhurst Mills Remodeling Center is the place to shop for all your masonry projects. We offer a wide variety of driveway sealers, blacktop repairs, and Quikrete cement products for all your outdoor projects.
---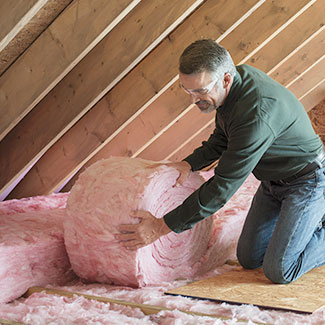 INSULATION
Millhurst Mills Remodeling Center is your source for insulation, housewrap, and poly sheeting. Taking care to insulate and seal your home properly will pay off in the long run.
---
COUNT ON MILLHURST MILLS
We've got you covered no matter what type of building materials you need. Since 1925, we've proudly served the Manalapan, New Jersey community and the surrounding areas with quality building materials they need to complete all their projects. Stop by or contact us by calling 732-462-2000 and get the materials you need today!